Certified Daycare Provider...


​
​
*Licensed by the Department of Children and Families.

*Work with the Early Learning Coalition of Manatee county. 

*Follow the Guidelines Outlined by NAEYC (National Association for the Education of Young Children).

*Provide a Safe, Healthy and Positive Educational Environment by Trained Qualified Staff.

*Carry all the Appropriate Credentials in Early Childhood Education.
​
*Our primary role is to keep Children Safe, Provide Good Nutrition in a Creative Environment for Learning Cognitive Development, Social Development, Physical Development
​and Self Esteem.

Trained Qualified Staff...
​Trust your children with us!​

We provide a variety of
"Activities" for your child!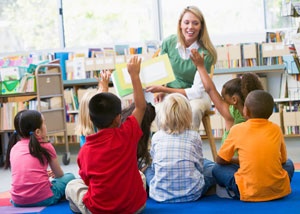 CHILDCARE INFORMATION...​

((CAMP - Spring, Summer, Winter))
​
Type of Care... 
Full Day,
Half Day,
Part Time,


Before School,




After School.
​
Food Served:

Breakfast, Lunch & Snacks.
​